This morning the Minnesota Twins' AAA and AA teams had an intrasquad game at Field 3 at the Lee County Sports complex. I will have more about it in my daily Twins Spring Training report that will be coming soon, but a couple interesting things happened that need to be noted.
Kevin Correia
was scheduled to start tonight against the Baltimore Orioles in Sarasota; instead he started for the AAA squad facing
Trevor May
, who started for the AA squad. Potentially, Correia pitched in this game to get his work in, in case the weather did not cooperate (and it did not.)
What was interesting was that there was a Tampa Bay Rays (with badge and id) scout who was paying strong attention to both Kevin Correia and Trevor May, timing each of their pitches, charting them and taking many notes. Each of the Twins' starters pitched 5 innings. After that, the aforementioned scout, put the notebook away and became an observer.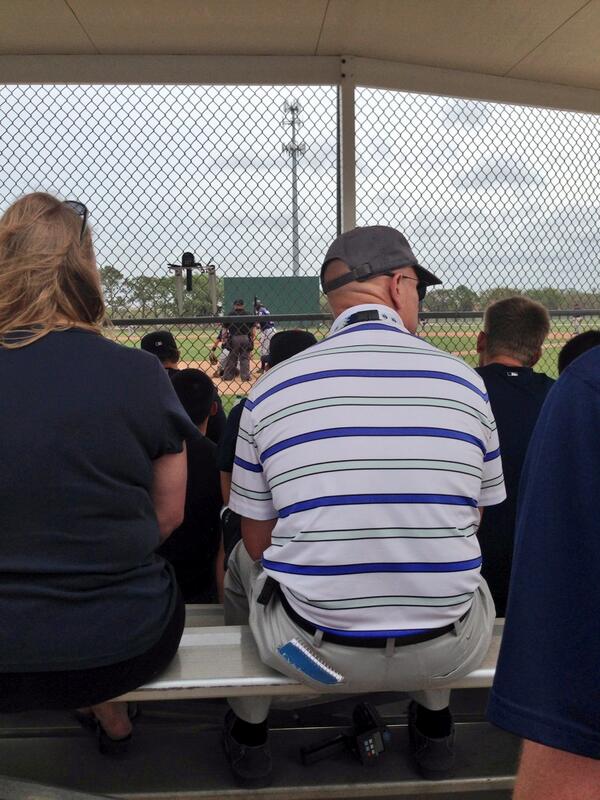 Coincidence? There has been speculation that
Kevin Correia might be traded
before the season started, and it is common knowledge that the Rays at this point do not have a fifth starter behind David Price, Matt Moore, Alex Cobb and Chris Archer (since Erik Bedard has been faltering,) and two of the aforementioned four are not very experienced. The other internal options for the Rays' fifth spot (Jake Odorizzi, Nathan Karns and Cesar Ramos) offer slim pickings and someone like Kevin Correia (or even Trevor Mays) will be a definite upgrade.